initial CONSULTATION
This can be done in person either at your facility or in our showroom. Alternatively we do initial consultations over the phone or via a Zoom call depending on your requirements and location.The purpose of this consultation is to gain an understanding of your requirements to ensure we provide you with the perfect solution. There is no cost for this service.
EQUIPMENT OPTIONS & QUOTE
After our initial consultation we will promptly provide you with a detailed quote, so you know costs, stock availability and timelines for any custom made or special-order products.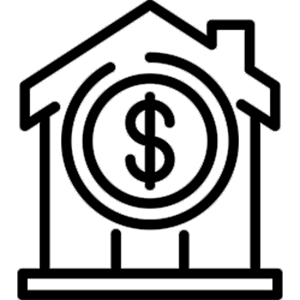 FINANCE & LEASING
If you require assistance with finance or you would prefer a leasing option where you can upgrade to a new range at the end of the lease period, we have multiple options available. We can provide several options using our range of finance & leasing packages, providing you with a tailor-made solution, that will suit your requirements and budget.

DESIGN & LAYOUT
Along with the quote, we can also provide you with a free design and layout of your gym space so you can see how it will look once it has been installed. This will ensure the items fit correctly and provide you with an opportunity to adjust the layout as required.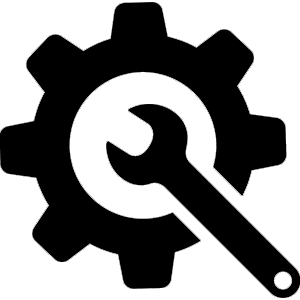 INSTALLATION
We have an extensive team of professional gym installers and maintenance technicians all over Australia. We can even arrange installations to be completed in regional and remote areas all across Australia.
SERVICE & MAINTENANCE
We can also provide you with regular servicing and maintenance of all of your equipment to ensure they are in an optimum, safe condition and to help extend their operational lifetime.
ASHLEY FAITHFULL TRAINING STUDIO
Ashley Faithfull Training Studio prides itself on providing a luxurious and personalized fitness experience. The studio's location in Melbourne's financial precinct makes it convenient for busy professionals and executives working in the area. By blending luxury amenities with high-quality state-of-the-art exercise equipment, they have been able to create a unique, premium fitness environment.
R & R FITNESS
R & R Fitness is known for its comprehensive range of high quality fitness equipment designed to cater to various training needs. The gym features an extensive selection of both Pin Loaded and Free Weight strength training equipment, Functional Fitness equipment, cardio machines, and accessories.
PORTARLINGTON FITNESS
Portarlington Fitness Centre is a cutting-edge facility that modern and sophisticated. Designed for all fitness levels, the gym boasts state-of-the-art fitness equipment and facilities, ensuring a premium workout experience for its members.
BENTLEIGH FITNESS CENTRE
Bentleigh Fitness Centre is one of Melbourne's larger community orientated fitness facilities, offering 100 Group Fitness Classes, Mixed Gym, Ladies Only Gym, 25m Heated Indoor Pool, Wellness Area and a Tranquil Relaxation Zone consisting of a Spa, Sauna and Steam room.
BORG'S STAFF GYM
Borg's company staff gym fitout is a testament to the organization's commitment to promoting employee health and well-being. The fitout includes a comprehensive range of commercial-grade fitness equipment, ensuring that staff members have access to top-of-the-line cardio, strength, and functional fitness equipment to assist them in achieving the health and fitness goals and overall wellbeing.
GANGSTA'S PARADISE
Located in a vibrant urban setting, Gangsta's Paradise Gym combines an edgy atmosphere with high-quality training facilities and expert coaching to create a one-of-a-kind fitness destination.
The gym prides itself on its inclusive approach, welcoming individuals from all walks of life who are seeking to improve their fitness and achieve their goals.
Testimonials
Our brand and members deserve the best quality equipment and it needs to withstand heavy use.

The team at CFE were extremely professional, helpful and accommodating.
I will not hesitate to recommend them to anybody looking for quality equipment.

I have been using CFE as our equipment supplier for over 6 years now.
I have found Marc and his team to be very thorough, friendly and always going the extra mile to ensure we get the best service and equipment possible to suit our needs at a great price.

We met the team at their showroom where they gave us a tour of the equipment we were interested in.

It was great to actually jump on and get the feel of the equipment. I was impressed straight away and the equipment was everything you could want, well designed, strong, ergonomically sound and looked fantastic.

Huge thankyou to Marc and the team for always providing excellent service, delivering on their promise and for having exceptional quality equipment.
Highly recommend these guys!!!

Visit our showroom today at 622 Waterdale Rd Heidelberg West, Victoria, 3081.
Opening hours:

Mon - Fri: 9.00 am - 5.00 pm

Sat : 9.00 am - 1.00 pm

Email: info@commercialfitnessequipment.com.au

Phone: 1800 006 526